600BPH 5 Gallon Water Filler QGF-600
Production Capacity: 500-600 per hour
Main Material: High quality S/S304
Control Mode: Fully-auto type PLC control
Suitable Bottle: 3 gallon and 5 gallon jar bottle
Benefit of FESTA QGF-600 5 Gallon Jar Bottle Filling Machine
The machine is designed to be compatible with 3-gallon and 5-gallon containers.
Can support 5-gallon bottles with handles.
This machine adopts sanitary stainless steel washing nozzle, mechanical gravity filling valve, automatic capping device and automatic empty bottle disinfector.
The filling voumen is controlled by an automatic program.
Compact design, small footprint.
Easy to operate, no need skilled engineers, ordinary people only need 1 hour of training to operate our QGF-600, while convenient maintenance and stable operation.
Description
Data Sheet
Video
Description
Through the concave and convex shape made on this side of stainless steel, the leakage of liquid is reduced.
QGF-600 uses advanced stainless steel with thickness ≥ 3mm.
The heating pipe in the acid tank and the alkali tank is linked through the joint, which is convenient for disassembly, replacement and maintenance, and is more clean and hygienic.
Other characteristics.
The cylinder is used to push the bottle into and out of the bottle, and the angle is 45 °, which is more stable.
The bottle washing nozzle can be inserted into the inside of the bottle 15-20 cm to clean it more thoroughly.
The washing pump is opened and closed by different solenoid valves, there are bottles to start washing, no bottles to stop washing.
Clean the bottles in different areas to effectively avoid the mutual pollution of the cleaning solution.
The accuracy of filling liquid level is high, and the liquid level error is less than 10mm.
According to customer requirements, the tunnel bottle cap disinfector with a length of 1.5m can be selected.
According to the budget, customers can also customize the use of SEW motor, Grundfos water pump, SMC pneumatic components and so on.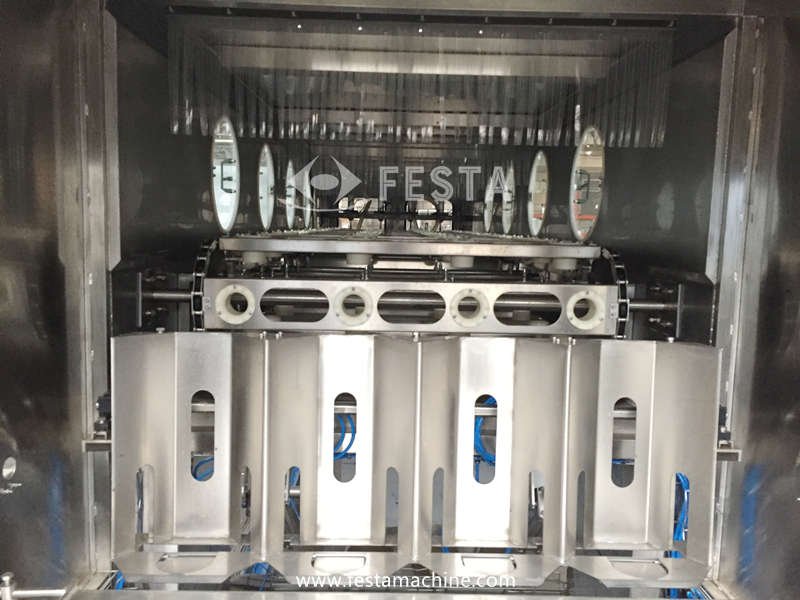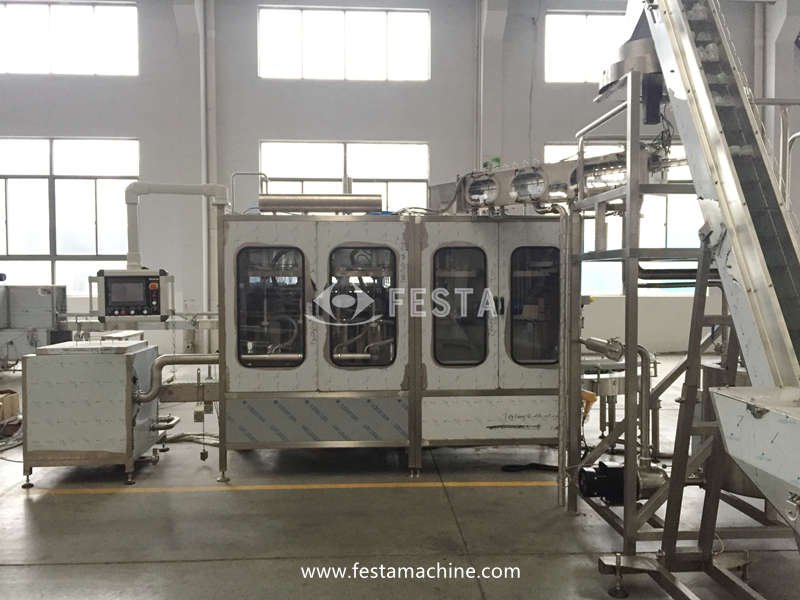 Data Sheet
Video