CGF18-18-6 Drinking Water Bottling Equipment
Production Capacity: 6000-8000 bottles per hour
Main Structure: Stainless Steel
Filling Technology: Gravity Filler
Suitable Container: Plastic bottle 0.5 liter, 1 liter, 2 liter
Benefit of CGF18-18-6 Drinking Water Bottling Equipment
Under standard conditions, the machine can fill 6000-8000 bottles of drinking water per hour, and the production efficiency is amazing. It can be produced steadily in any corner of the earth, in desert regions, in high latitudes and in low latitudes.
And it can be compatible with different bottle capacities. The filling liquid level can also be adjusted by changing the air back pipe.
Description
Data Sheet
Video
Description
The significance of the three-in-one filling machine is to save space and labor costs, as long as you click to start the machine, you can stand by and watch without any further operation. The machine automatically feeds the empty bottle, then wash the empty bottle, fills it accurately, and finally caps it automatically. The three functions are carried out in one fell swoop, and this is our champion model. As early as 30 years ago, China gave birth to the first 3-in-1 filling monoblock, the model is CGF18-18-6, which is a leading water bottling machine. You can safely buy this machine from us. If you are not sure about the function of the whole machine, you can click to view our video of the machine.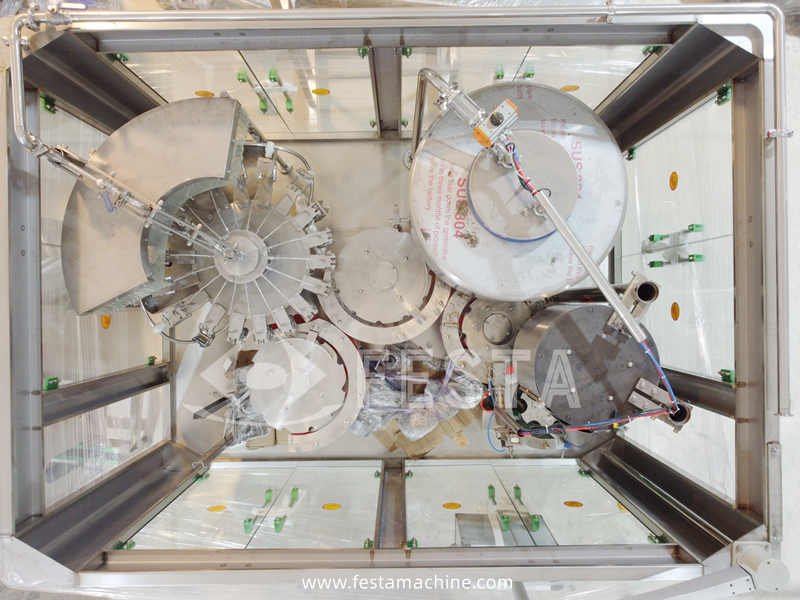 Data Sheet
Video