PET Bottle Blower Machine of 5liter FD-5L4
Production capacity: 2500-3000BPH
Machine control: PLC control
Number of mold cavity: Four
PET Bottle size: One gallon, 4liter and 5liter
Benefit of FESTA FD-5L4 5liter PET Bottle Machine
If customers need a high-speed stretch blowing machine for the production of 5-liter PET bottles, then our FD-5L2 is your best choice. It can produce up to 3000 high-quality empty bottles per hour to help you win the market. We have prepared sufficient equipment parts as inventory, so we can quickly supply spare parts of the bottle blowing machine at any time.
In order to ensure that the customer technical personnel can correctly grasp the performance, operation and maintenance procedures of the equipment, in addition to the normal installation site technical training, we can also hold all kinds of professional training in the FESTA factory, which will help users to master the technology faster and more comprehensively.
Description
Data Sheet
Video
Description
Mold system: using high-pressure mold locking technology, no mold expansion phenomenon, and the mold closing line is fine.
The mold adopts drawer structure, and four fixed pull rods are used on the back plate of the mold, which can be easily replaced in half an hour.
Pull and blow system: the cycle time of one blow and two blowing can be adjusted, and each pull rod can be adjusted separately according to different tube embryos and different bottle types, with high flexibility.
Electronic control system: pneumatic and electrical components are well-known international brands, touch screen control system is easy to operate, with perfect monitoring and induction settings, with fault diagnosis function, automatic calculation report function, grasp the production efficiency of each shift.
Cooling / chilled water circulation system: there is a cooling channel under the heating box, which is used to block the heat of the lamp tube when the bottle embryo is heated to protect the tooth mouth from deformation.
Chilled water leads to the mold, which can quickly cool the mold and improve the production efficiency of the whole machine.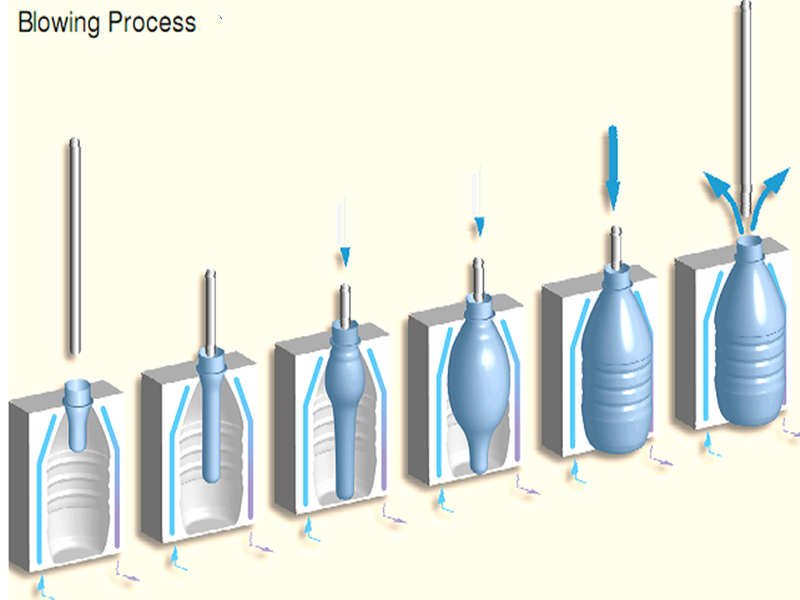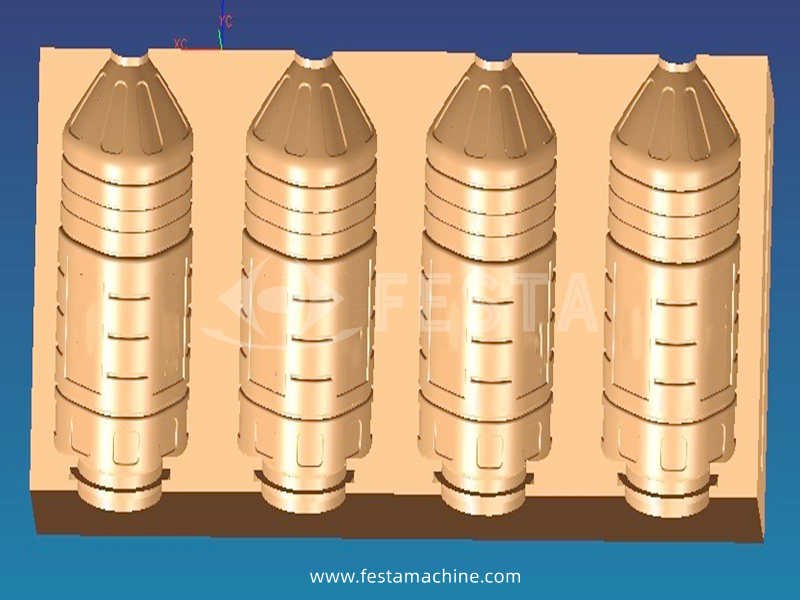 Data Sheet
Video