QGF-300 Five Gallon Water Filler
Small footprint, low energy consumption, high degree of automation 5 gallon filling machine
Production Capacity: 250-300 per hour
Main Material: SUS304
Control Mode: Fully-automatic PLC control
Suitable Bottle: 3 gallon and 5 gallon PC bottle
Advantages of FESTA QGF-300
The whole machine is u-shaped, greatly saving space and reducing investment cost.  At the same time, support personalized customization to meet different customers
Description
Made of high quality stainless steel, corrosion resistant and easy to clean.
The main electrical originals are SIEMENS and OMRON products, and the gas circuit originals are imported AIRTAC products.
Both the inner and outer nozzles for washing buckets adopt the unique technical equipment of imported American spray company.
The equipment has the advantages of compact structure, high working efficiency, stable operation and high degree of automation. it can effectively prevent the secondary pollution of pure water or mineral water in the filling process.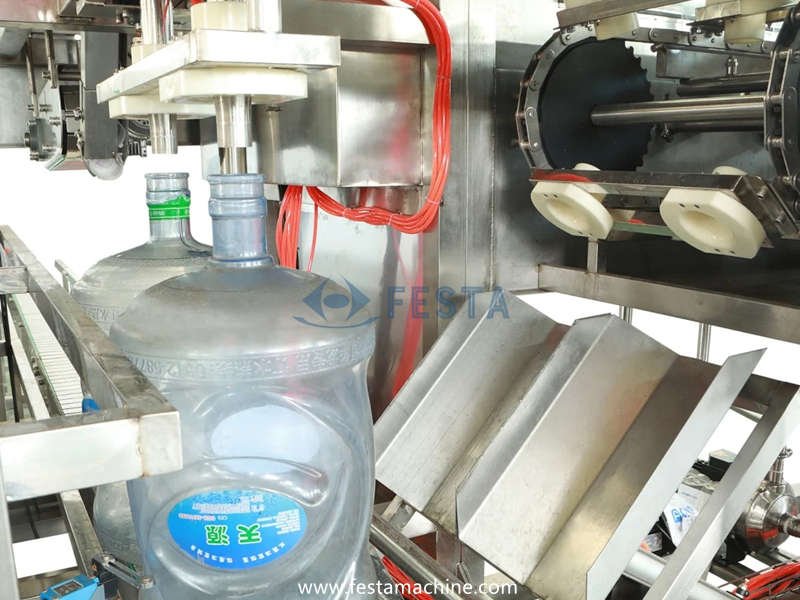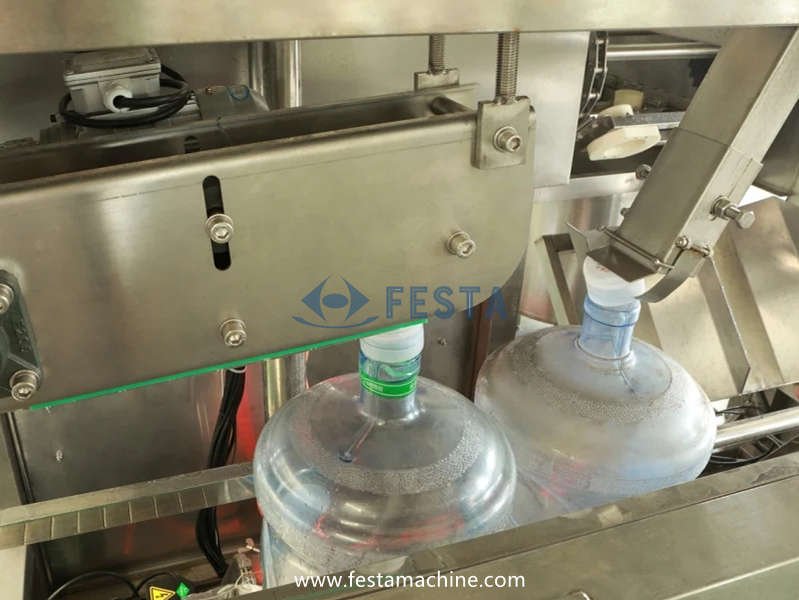 Data Sheet
Video