CGF8-8-3 Mineral Water Bottling Machine
Production Capacity: 2000-3000 per hour
Main Material: Food grade stainless steel 304
Filling Temperature: room temperature
Suitable Bottle: 280ml, 480ml, 1200ml, 2000ml
Benefit of FESTA CGF8-8-3 Water Bottling Machine
This is our smallest fully automatic mineral water bottling machine, from which you can already enjoy automated production without much human intervention, you only need one person to operate the whole machine. Compared with separate filling machine and semi-automatic filling machine, it can bring you more benefits.
Description
Data Sheet
Video
Description
This is our small scale water bottle filling machine. A long time ago, when users needed a fully automatic washing filling capping machine, they had to choose a 5000BPH machine. In order to meet the market demand, we specially developed this CGF8-8-3 water filling monoblock. Let the three-in-one filling machine develop in the direction of miniaturization and compact.
 The part of the machine in contact with water is made of stainless steel, which provides driving power to the whole machine through a main motor and gearbox. The bottle is transferred to the inside of the machine through air conveyor to complete the bottle washing, filling, capping and other processes. The machine is equipped with a automatic cap elevator&sorter machine.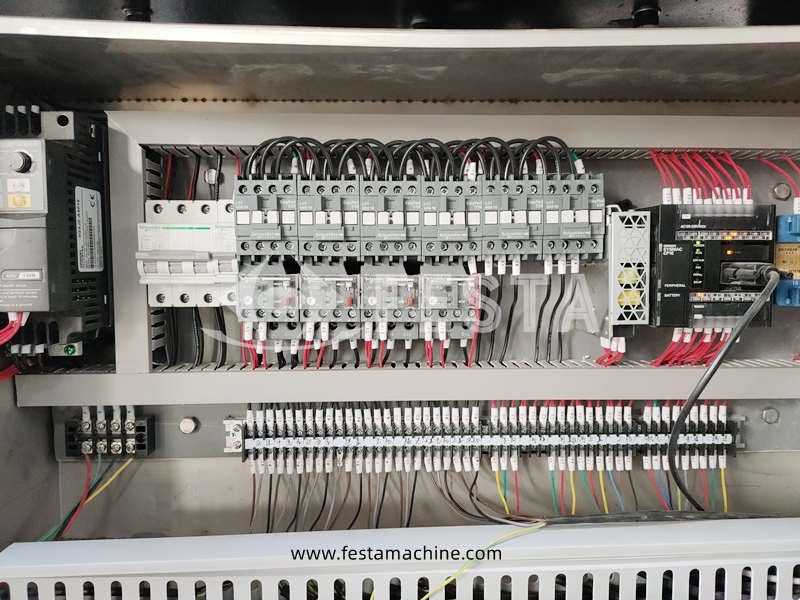 Data Sheet
Video