Automatic Bottle Washing Machine
Production Capacity: 1000-2000 bottles per hour
Operation Model: Fully-automatic
Quantity of Washing Nozzles: 12
Suitable Bottle: Glass bottle, PET bottle
Benefit of FESTA ZCP-12 Bottle Washing Machine
Control panel, the keys are clear and easy to understand. Nozzle, the bottle is cleaned by spray head outside, and the bottle is rinsed by nozzle inside, making the bottle cleaner. The positioning wave wheel adopts groove design to facilitate the rotation of the bottle without displacement. Bottle clamp, adopt elastic strong bottle clamp, grab bottle firmly, do not hurt the bottle. The drain pipe can discharge the sewage flushed through the bottle. Can be used for PET water bottles, glass bottles and other cleaning, high degree of automation.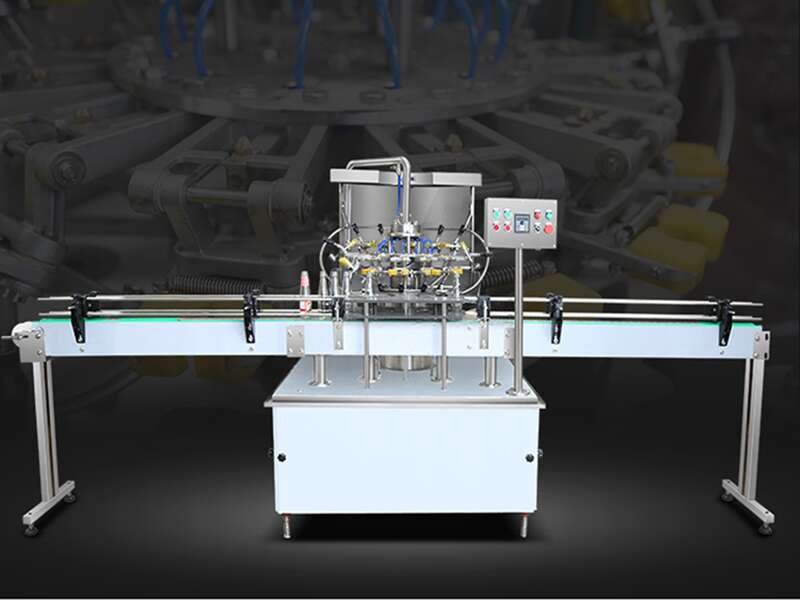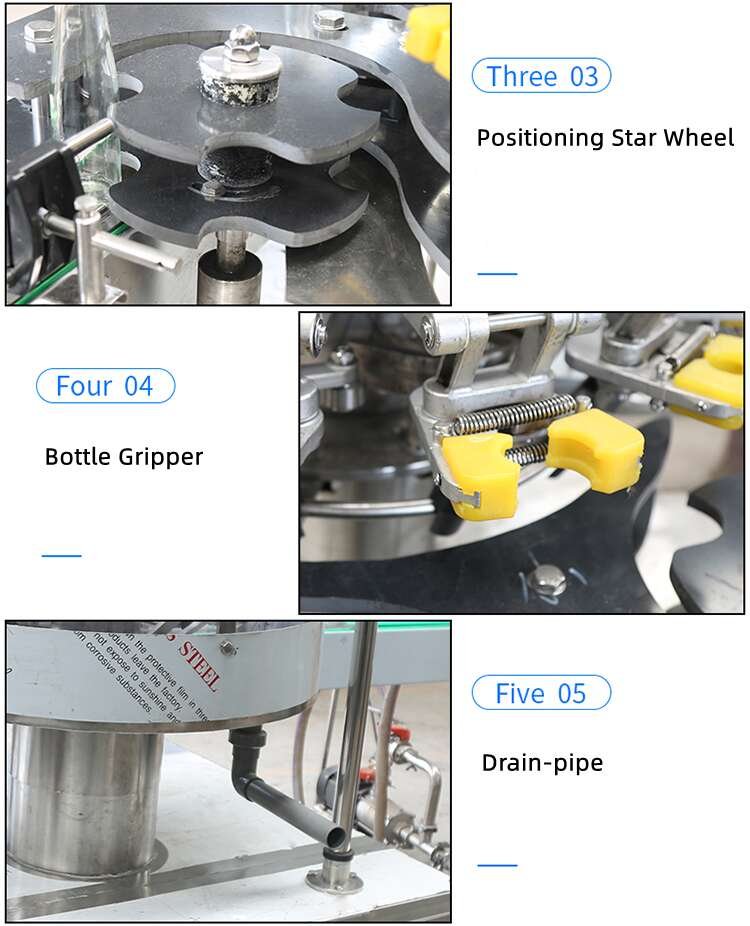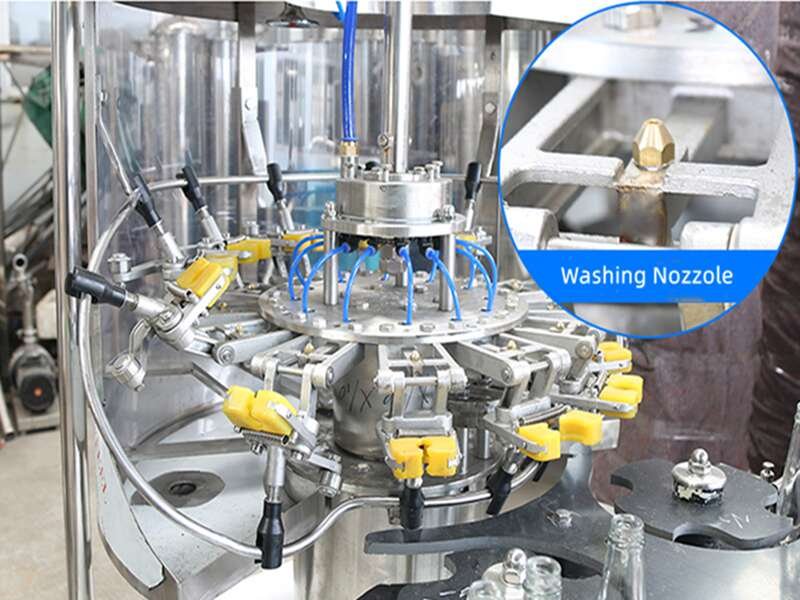 Multiple washing, high efficiency. With 12 flushing heads, 1000-2000 bottles can be flushed per hour, with large output, high efficiency and manpower saving.
Powerful manipulator. The use of strong mechanical clamping hand, manipulator Cao Yong stamping, investment casting process, the use of national standard 304 stainless steel material, the middle with spur gear transition clamping form, so that the bottle, bottle turning, bottle stable and free, reliable performance.
Automatic production, assembly line. The cleaning process of bottle feeding, turning over, flushing, draining and discharging can be completed automatically in one line. It can also be connected with the production line to realize unmanned operation. Greatly improve the production efficiency, bring considerable benefits.
Continuously track bottle flushing. The bottle flushing force is large, THE time is long, the flushing effect is good, each clip is equipped with the control water spray device, does not on the bottle does not flush, save water economy.
| | |
| --- | --- |
| Name | Automatic Bottle Washing Machine |
| Model | ZCP-12 |
| Voltage | 380V |
| Power | 0.75kw |
| Frequency | 50Hz |
| Working Pressure | 0.2-0.3Mpa |
| Quantity of Washing Nozzles | 12 |
| Production Capacity | 1000-2000BPH |
| Dimensions | 1220×1220×1720mm |
| Weight | 400kg |