China Oil Filling Machine Manufacturer
Your leading Oil Filler Machine supplier can customize your filling equipment according to your actual needs. As a professional oil bottle filling machine manufacturer. FEST specializes in producing various types of oil filling equipment.
Professional High-quality Oil Bottle Packing Machine Experts
For 30 years, FESTA has focused on the accumulation of technology and improving the stability of machines. Therefore, rich experience has been accumulated in the process of continuous innovation, and the assembly process of engineers has been significantly improved. FESTA oil bottling machine has linear type filling series, rotary type filling series and oil pouch packing machine to choose from. To meet your needs at different stages.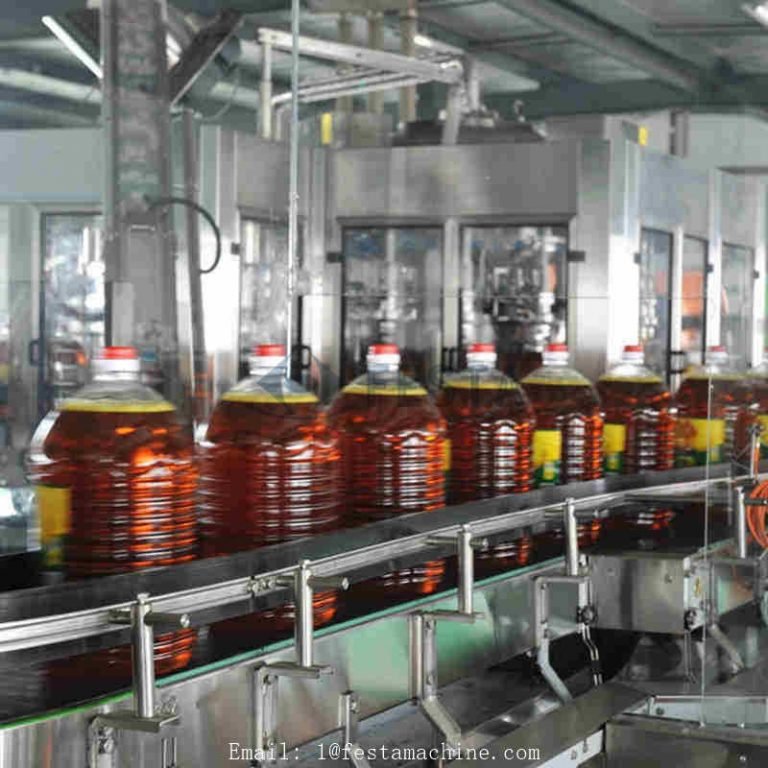 4 filling nozzles, production capacity: 600-700BPH, low cost for oil bottling business starter.
6 filling nozzles, production capacity: 800-1000BPH, it is higher speed than LGY-4 model.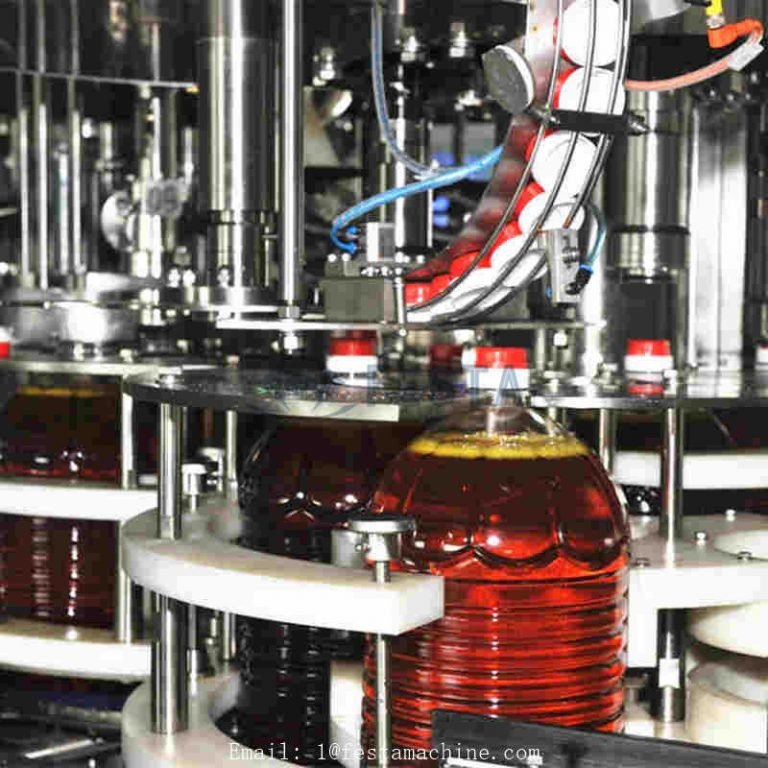 8 filling nozzles, production capacity: 1000-1200BPH, use large flow rate filling valve.
Rotary Type Oil Filling Machine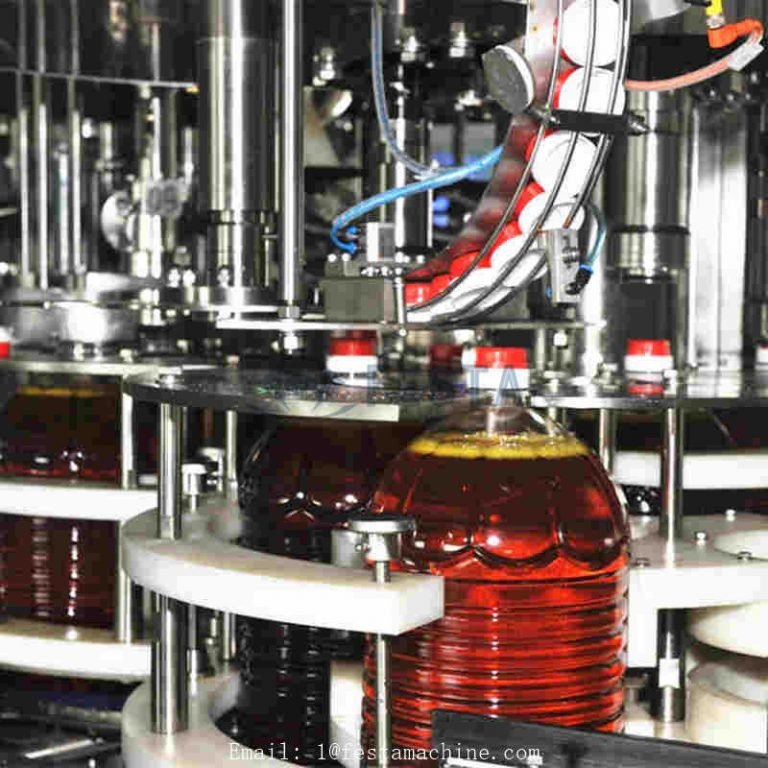 12 nozzles semi-auto filler, 800-1500 bottles per hour
18 filling nozzles oil filler, 5000BPH(500ml oil bottle), suitable for 1.5Litre.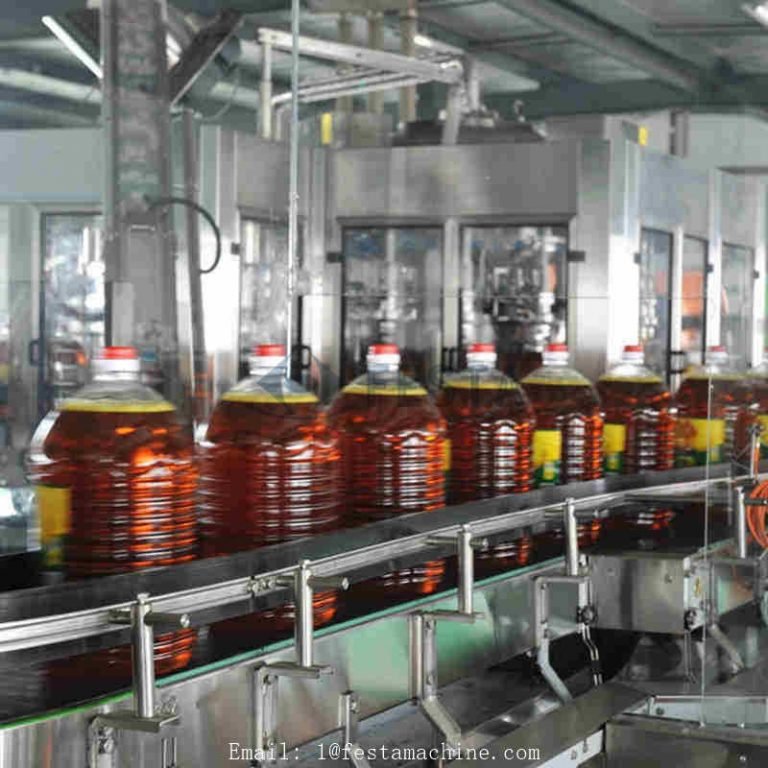 8000BPH high speed oil bottle filling machine, support a variety of bottle types.
Edible Oil Filling Machine
Mainly used for filling edible oil, the filling valve adopts the latest design, the structure is reasonable and the sanitary dead corner is avoided.
Engine Oil Filling Machine
Explosion-proof electrical components are adopted to meet the filling characteristics of engine oil, and the filling capacity is adjustable.
Mustard Oil Packing Machine
Using PLC to control the filling time and motor speed, the oil filling process is uniform and the error is small.
High Quality Oil Filling Machine Factory
Festa is a cooking oil packing machine expert. We control the quality of every link in the manufacturing process. From raw material selection, design drawings, parts processing, machine assembly to pre-delivery testing, every step is strictly carried out according to CE standards. Our workers have not less than 15 years of assembly and processing experience, is a strict fit between the parts.
Less Oil Filling Process Dripping.
The improved filling valve has a special screen, and at the same time, the vacuum pump is turned on for suction when the filling is closed, which greatly reduces the oil dripping from the filling valve only the bottle body and the filling machine table. The filling valve adopts a double-flow filling procedure. After the empty bottle arrives at the filling station, it is filled at high speed, and then adjusted to low speed and slow filling, so as to avoid blistering and accurately control the filling capacity.
How FESTA Makes Your Oil Filling Machine.
We can design the machine according to your requirements, you only need to tell us the type of your oil, the shape and volume of the bottle, the required production capacity and other information. Our senior experts will design your own solutions according to your requirements. In addition, we will evaluate your entire project and give you the best advice.
The key to the success of FESTA oil bottle filling machine
FESTA provides different specifications and configurations of oil filling machine, including edible oil filling machine, engine oil filling machine, mustard oil filling machine, semi-auto oil filling machine, automatic oil filling machine, etc. FESTA also provides customers with personalized oil bottling equipment, such as FFU unit, flowmeter filling valve, weighing type filling valve, laser fixed level filling valve, sanitary countertop and so on. In short, all FESTA oil bottle packing machine comply with specific design specifications and European standards, and will provide an amazing machine for your oil factory.
Filling accuracy: ±2 ml.
Standard configuration: PLC, touch screen, cylinder, motor, automatic filling system, safety door.
Warranty period: long warranty period of 24 months
We prefer to communicate face to face.
Welcome to our factory to negotiate oil filling machine purchase order
Oil Filling Machine: The Definite Purchasing Guide