6000-8000BPH Bottle Washing Filling Capping Monoblock CGF 18 18 6
| | |
| --- | --- |
| Model | CGF18-18-6 Water Filling Monoblock |
| Production Capacity | 6,000-8,000BPH |
| Main Material | SUS304 stainless steel |
| HMI | SIEMENS or equivalent brand |
| Suitable Bottle | 250ml to 2 litres |
Details About 6000-8000BPH Bottle Washing Filling Capping Monoblock CGF 18 18 6
If you are looking for water bottle filler in China, please feel free to leave your inquiry in below form, we will get back to you within 8 hours.
FESTA CGF18-18-6 bottle washing filling capping monoblock (3-in-1) produced by our company is a new product researched and developed on the basis of introducing and absorbing the advanced technology of similar products of European and combining our production experience over the past few years. This water filler integrates washing, filling and capping together. It is driven by a transmission motor. It has the advantages of high degree of automation, compact structure, beautiful appearance, convenient and simple operation, safety and reliability, adjustable continuous production volume, etc. It is the ideal liquid filling equipment in China. It is mainly applicable to the filling and capping of round or square PET bottles. According to the user's demand of different specifications, only slight changes are made in the design to meet the user's demand.
Suitable water bottle size range: 250—2000ml;
Diameter of water bottle: 50mm–90mm;
Height of water bottle:160mm-310mm;
Suitable for: Mineral Bottle Water, Pure Bottle Water, Bottle Juice, Bottle Wine
Features of Water Bottling Equipment
1. All parts contact with water are made of food-grade stainless steel, which meets the requirements of food hygiene.
PET bottles are transfered by air conveyor, and then sent to the next process by bottle conveyor after finishing filling and capping, the whole process is passed through the bottle mouth, it is easy to change the bottle sizes.
Water filling machine is equipped with a safety door with to separate the filling area from the operator. The machine is equipped with a safety switch that automatically stops the machine once the safety door is opened.
The washing grippers are made of new generation stainless steel, the grippers no contact with the area above the bottle mouth. Washing nozzle has many small holes to clean the whole area inside the bottle. The machine has two stages of cleaning to ensure the cleanliness of the bottles.
Water filler machine adopts advanced gravity filling technology, which makes filling process fast, stable and accurate.
Bottle capping adopts constant torque technology and it is easy to be adjusted.
Adopt PLC system, and the monoblock has a touch screen HMI, all production parameters (output, energy consumption, etc.) can be displayed on the touch screen.
Application of Water Filler Monoblock
This water bottling equipment is mainly used for washing, filing, and capping normal liquid, such as mineral water, pure water, etc.
3-in-1 Monoblock filling machine, Pure water filling machine functions:
1) Washing system: Washing gripper, separating water plate, water trough
2) Filling system: Liquid tank, filling valves, controlling rings
3) Capping system: Screwing capper, cap elevator, cap sorter, falling cap guide
CGF 18-18-6 Washing filling capping (3 in 1 ) unit main parameters
| | |
| --- | --- |
| MODEL | CGF 18-18-6 |
| Production Capacity | 6000-8000 bottles/h |
| Washing Head Quantity | 18 |
| Filling Valve Quantity | 18 |
| Capping Head Quantity | 6 |
| Filling Temperature | Normal temperature |
| Filling Type | Constant Pressure Filling |
| Main Motor Power | 3KW |
| Ordering-Cap Motor Power | 0.09KW |
| Cap Elevating Motor Power | 0.34KW |
| Washing Pump Power | 0.37KW |
| Liquid Inlet Pump Power | 0.55KW |
| Air Convey Motor | 1.1KW |
| Reflux Pump | 0.37KW |
| Consume Water | 1.2T/h ( Un-including drink water) |
| Control Type | PLC |
| Central Diameter of Filling Valve | Dia720mm |
| Central Diameter of Capping Machine | Dia.240mm |
| Central Diameter of Washing Machine | Dia.720mm |
| Dimension | 2520 X 1970X2300mm |
| Net Weight: | 2500kg |
Leave your questions, we will reply to you within 11hrs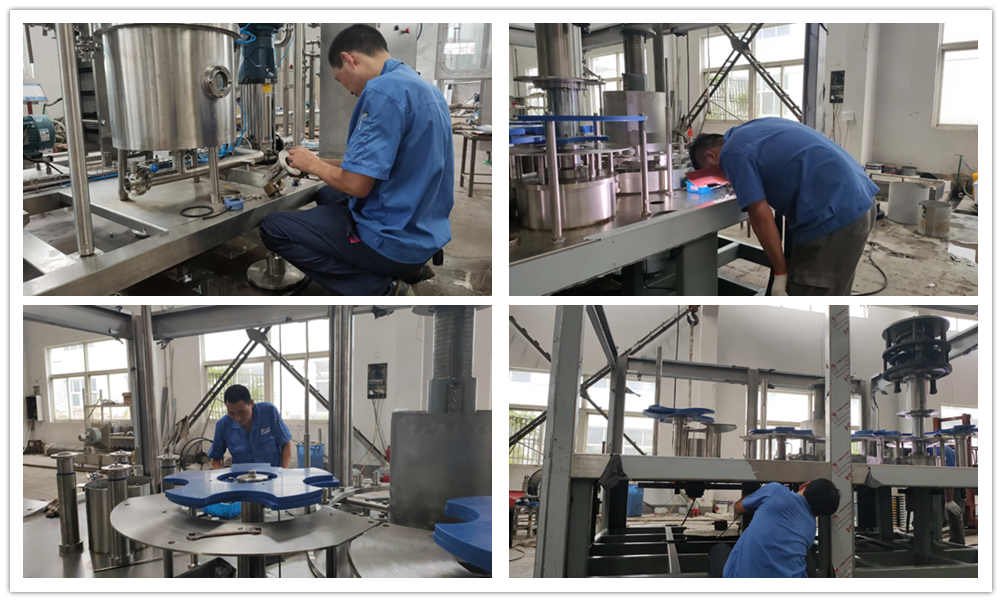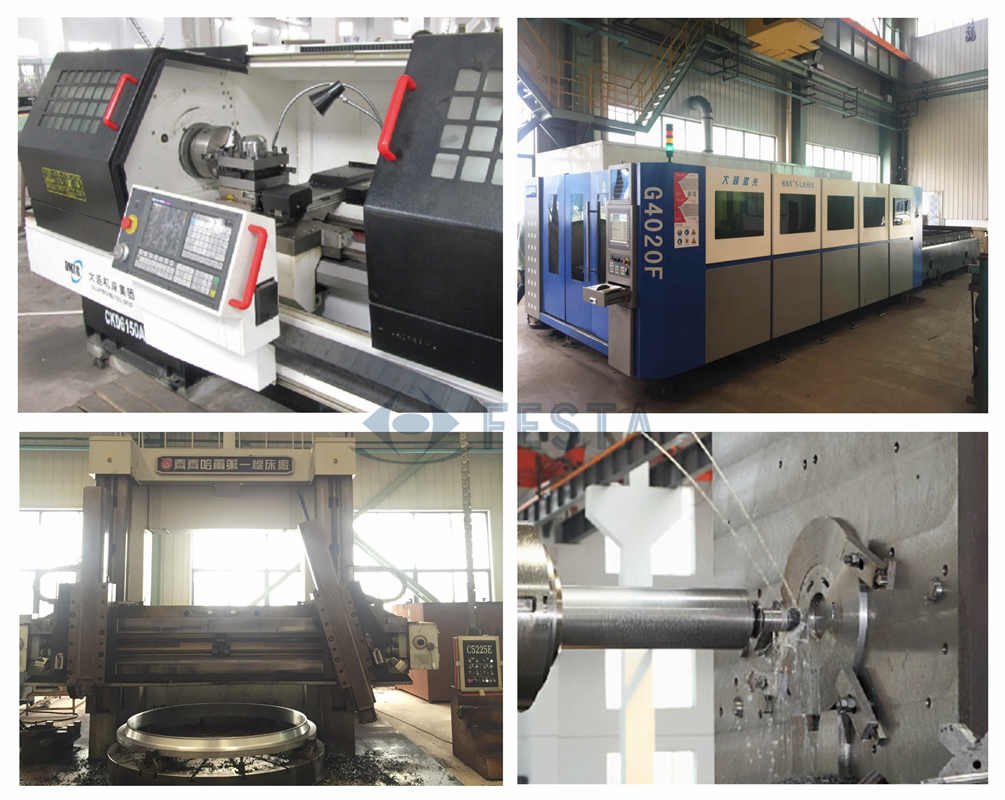 Successful Bottling Line Projects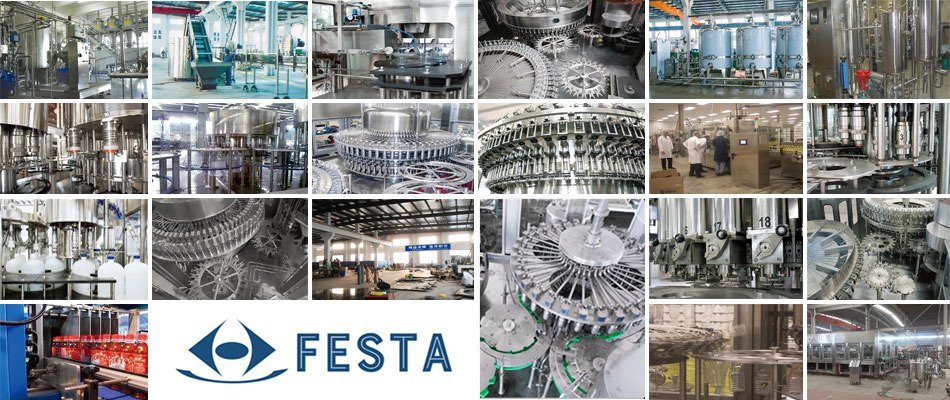 We only work with Top supplier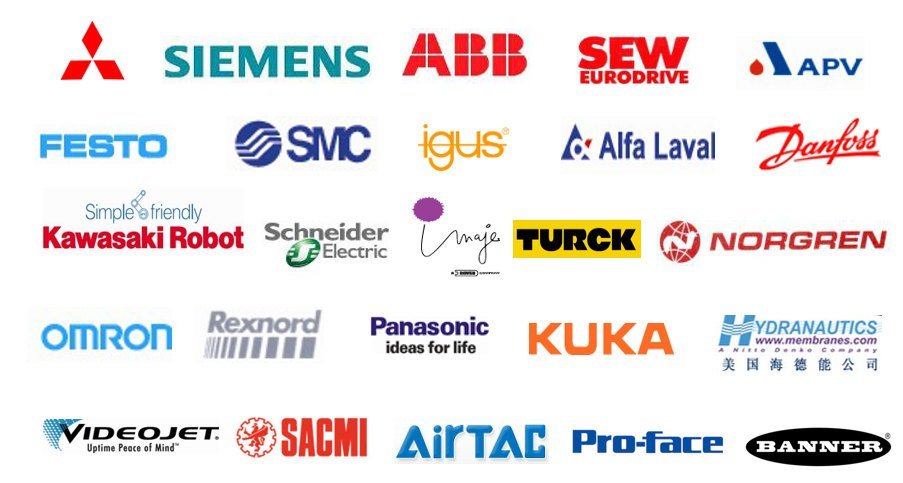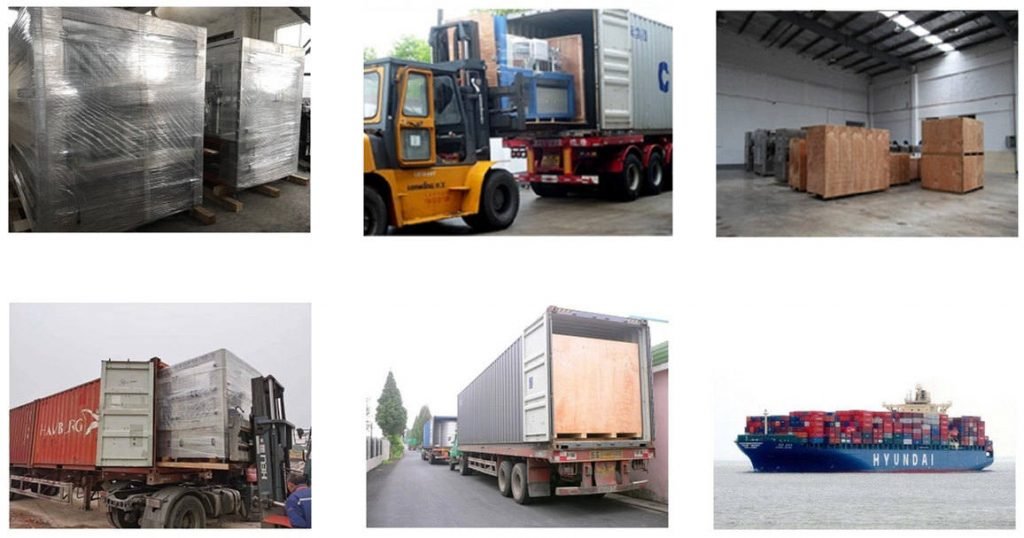 Transfer your idea to final product